We hear you. We listen, research, measure, and analyze to engineer and design acoustical solutions to optimize performance for the most demanding acoustical spaces. Our acoustical engineering and AV design groups offer architects, building owners, facility managers, and other stakeholders expertise in three individually distinct practice areas—providing expert acoustical consulting services for architectural acoustics, environmental noise and vibration control and audiovisual systems design. While each group specializes in their individual areas of expertise, they often work collaboratively on acoustical projects that demand the expertise of two or more of our practice areas.
Healthcare acoustics pose a wide range of complex and diverse challenges for hospital and healthcare facilities managers—from HIPAA speech privacy compliance, patient quiet environments, and various vibration and noise control issues, to optimizing acoustics and audiovisual technologies for presentation spaces, meeting and training rooms, and state-of-the-art medical simulation labs. Our acoustical and AV design consultants specialize in healthcare acoustics, providing design solutions for new construction, remodeling, and retrofit healthcare projects.
We consult with colleges and universities to design acoustics and audiovisual systems for learning, social, and living spaces to create engaging campus environments. From speech intelligibility, to AV sound reproduction, to noise and vibration control, we understand the acoustical and AV challenges unique to each venue. We provide expert acoustical and AV solutions—for classrooms, lecture halls, laboratories, sports arenas, stadiums, performing arts centers, recreational facilities, multi-unit housing, and other higher education facilities.
We specialize in workplace acoustics and AV design for corporate enterprise facilities, from open office workspace, meeting and conferencing environments, to manufacturing, processing, and distribution facilities. We understand the diverse challenges of workspace acoustics, noise and vibration control, and the integration of AV and IT technologies and design expert acoustical solutions to help facilitate collaboration and enhance productivity, while supporting comfort and safety for your workforce.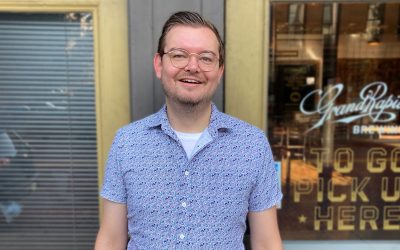 Quincey Smail has worked in acoustics at ABD Engineering & Design since 2016. He is an acoustical consultant, based in Grand Rapids, MI with a Master of Engineering in acoustics from Penn...
read more