Our Founder: Kenric Van Wyk
With passion and joy, Kenric built a firm of dedicated professionals who share his spirit and his love of what we do. To every professional he met, Kenric was more than a colleague; he became a friend. We mourn Kenric's passing in 2017. Yet, we carry on his legacy.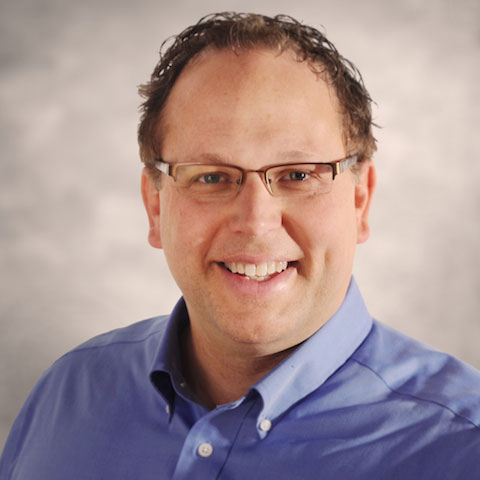 Kenric completed his mechanical engineering degree with honors at Calvin College in 1989, where he also pursued one of his loves, singing in the choir. He went on to achieve a Masters of Science in Engineering, specializing in acoustical engineering, at Purdue University in Lafayette, Indiana in 1991.
In 1999, after working in Vancouver, British Columbia, Kenric returned to Grand Rapids to run Innovative Acoustical Engineering IEA), a local acoustical consulting firm since 1962. In 2001, Kenric purchased the assets of IEA and renamed the company, founding Acoustics By Design, Inc. He expanded his business over the years, at one point including satellite offices in Valparaiso, Indiana, and Ann Arbor, Michigan. In 2015, he opened a satellite office in Portland, OR. In 2016, Kenric led Acoustics By Design's merger with Daly, Standlee & Associates, Portland, OR, and combined Portland offices under the Acoustic By Design brand. Kenric would lead the initiative to re-name and re-brand the merged firm, and his vision would come to fruition shortly after his passing, under the new ABD Engineering and Design identity. In 2017 Kenric's wife, Carol, took the reigns as President of the firm to continue Kenric's legacy. ABD Engineering and Design now has staff in Grand Rapids, Michigan and Portland, Oregon.
Kenric was instrumental in the creation of the Federal Guidelines Institute (FGI) Guidelines for the Design and Construction of Healthcare Facilities, and Residential Healthcare Facilities. He spearheaded educational seminars and videos, designed to instruct healthcare professionals, architects, and construction in the use of the FGI Guidelines. Along with over 5,000 projects around the world, Kenric was a featured speaker at conferences across the USA and internationally, and he served as an expert witness in over 100 legal matters. Kenric's company won awards for The 101 Best and Brightest Companies To Work For in West Michigan ten years in a row, nationally 6 years in a row, two Elite awards, and The 101 Best and Brightest Most Sustainable Companies, every year it was awarded.
Kenric loved spending time making music with his wife Carol, and son Caleb, and serving in his church. He made it a point to visit his mother, brothers, and in-laws in Iowa, and would regularly burst into song—extolling the glories of the Iowa State Fair. He was a man of great generosity, delightful humor, kind instruction, deep and abiding faith in God, and remarkable character.
It is his knowledge, integrity, and character that form the foundation of our corporate values and mission, and define the way we do business and serve our clients each and every day. Here, his legacy lives on.