Commission Room
The Port of Vancouver felt stuck and hamstrung in the Commission Room by a 20 year-old AV systems but needed to stay connected to the City of Vancouver TV public access. ABD Engineering & Design's Audiovisual Designers brought the new design to life with elements like a 98" flat-panel display to replace the old rear-projection screen. Everything was ready to go when the COVID-19 quarantine hit. ABD was able to help navigate the construction process with the Port and contractors.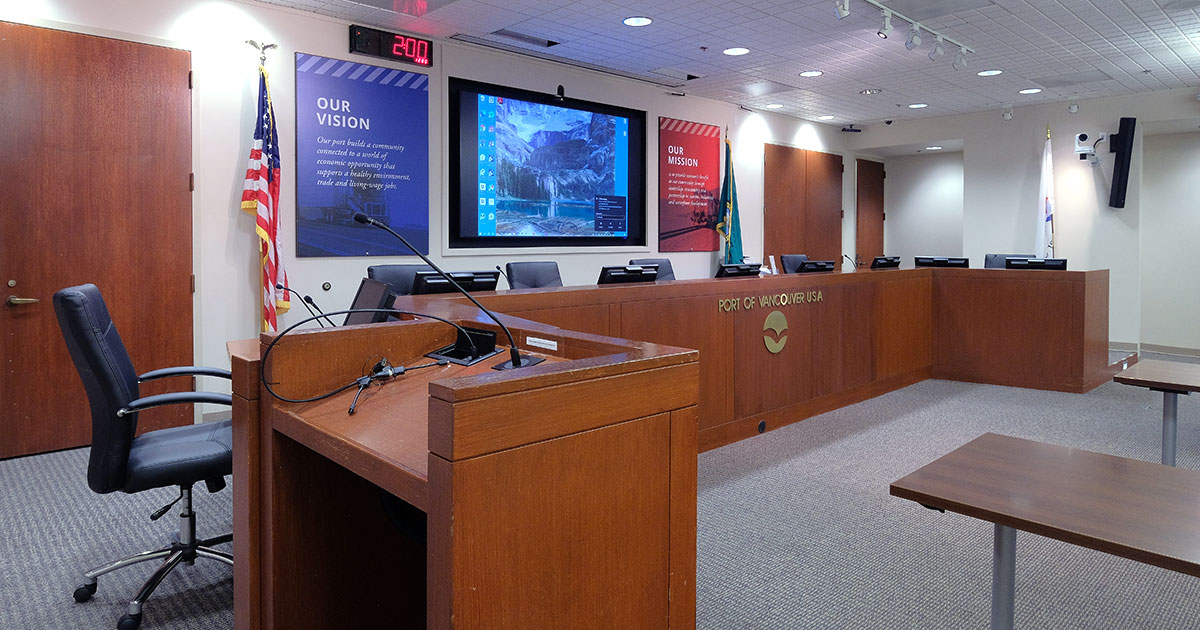 The control system needed to provide a simple user-interface, so anyone from the Commission Secretary to board members could easily use the new AV setup for anything from Commission meetings to staff and public meetings. ABD made sure each had a custom UI for their specific needs with a "setup state capture" feature providing one-touch access to five types of meetings in each category. A single button recalls room microphones, wireless mics, and audiovisual sources.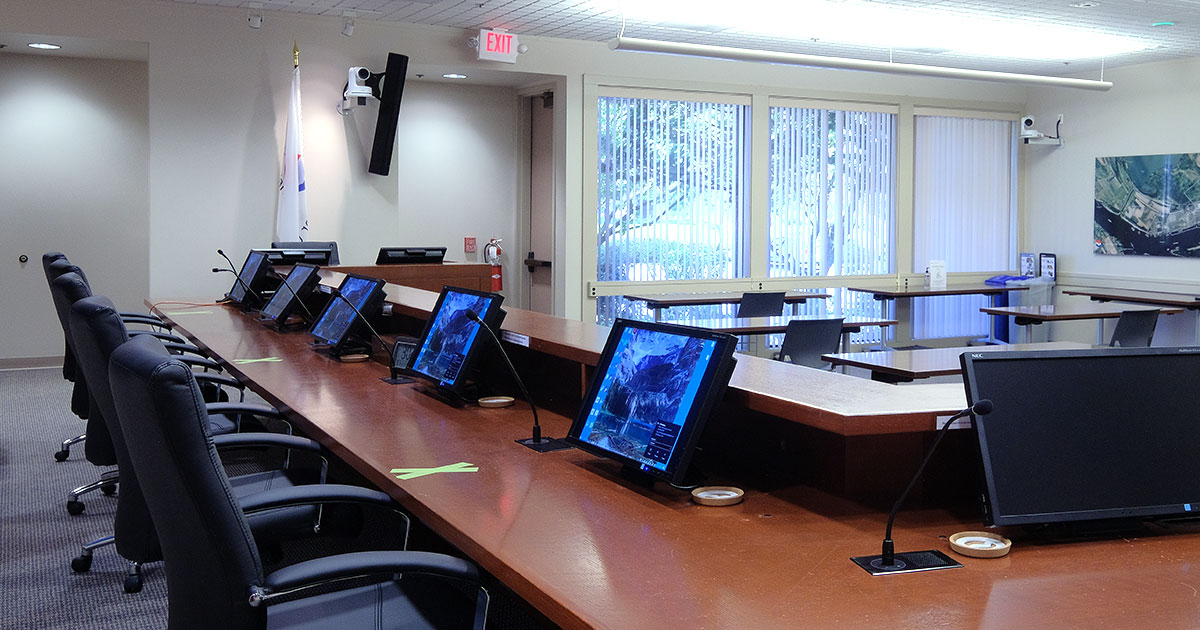 Along with a simplified user-experience, ABD provided recording, streaming, and web conferencing while passing auto-mixed audio feeds to the CVTV, minimizing the public-access operations during events. Our designers were able to maximize the use of all existing infrastructure, minimizing demolition before installation by the AV sales and installation contractor pre-vetted by ABD.