The National Council of Acoustical Consultants (NCAC) is the only North American organization fully devoted to certifying the credentials of acoustical consultants. Kenric Van Wyk, President of Acoustics By Design, was elected to the NCAC Board of Directors in 2006.  He has served as the Vice President of Finance, and in 2011 was elected as the Vice President of Marketing and Communications.
To join the NCAC, acoustical engineering firms have to be completely independent with no ties to any product manufacturers or distributors. This ensures that each firm provides objective recommendations that are free from bias. Since 1962, the NCAC has supported the acoustical profession through:
recognizing expert Acoustical Consultants and Engineers.
promoting opportunities for peer interaction.
providing a reference tool for the public to learn more about the profession and to find a consultant matched to their needs.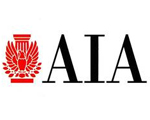 The NCAC works closely with the American Institute of Architects (AIA) by sponsoring events and activities across the U.S., including the AIA National Convention being held this year in New Orleans, LA. The NCAC connects architects, engineers, and building owners with acoustical consultants, ensuring that buildings are designed with optimized room acoustics, noise isolation, and mechanical systems noise control.
For over 150 years, members of the American Institute of Architects have worked with each other and their communities to create more valuable, healthy, secure, and sustainable buildings and cityscapes. Members adhere to a code of ethics and professional conduct to ensure the highest standards in professional practice. Embracing their responsibility to serve society, AIA members engage civic and government leaders and the public in helping find needed solutions to pressing issues facing our communities, institutions, nation and world.
Acoustics By Design is a member of the NCAC and a professional affiliate member of the AIA. As an independent acoustical engineering and audio-visual systems design firm, we do not sell any products or represent any manufacturers. This enables us to offer recommendations that are based on our clients' best interests, not sales quotas. Learn more at www.acousticsbydesign.com.