Theater Audiovisual Systems
ABD Engineering and Design provides consulting and design services for audiovisual systems—seamlessly designing AV systems for theater and cinema facilities' acoustical performance.
Theater AV Systems Design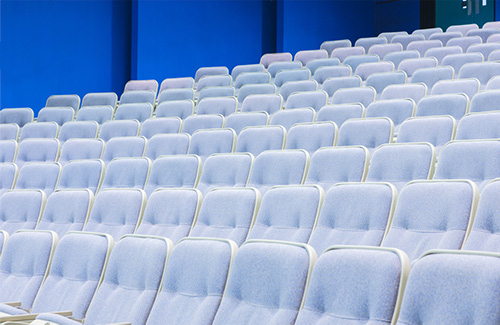 Design of audiovisual systems requires knowledge not only of individual component characteristics and specifications, but also how system components and applications work together within their acoustical environment. We work closely with architects, engineers, facility managers, and technical directors to design custom audio visual systems that deliver crisp, clear, vivid, sight and sound reproduction.
Theater Acoustics
We provide Architectural Acoustical Design consultation to theaters and cinemas. We help acoustically shape cinemas and theaters to predict and analyze reverberation, reflection, vibration, and other acoustical concerns for cinemas and theaters.
Independent Acoustics Consultants: Theaters & Cinemas
As independent consultants, we don't represent any product manufacturers, suppliers, or other service providers. Accordingly, our clients are confident our recommendations are free from bias and focused only on the most effective and affordable solutions for the issues at hand.
Note: We do not provide services related to home theaters.
Theater Audiovisual and Acoustical Consulting Services