College & University Acoustics
Architectural spaces for colleges and universities demand acoustics designed to enhance communications and the higher education experience. At ABD Engineering and Design, we consult with colleges and universities and their architects to design facility and room acoustics that create engaging campus environments—including new media and technology to enrich the learning experience.
Architectural Acoustics for Higher Education Facilities
Our acoustical consultants have extensive experience with colleges and universities, developing acoustics solutions to enhance communications in education, research, laboratory, recreation, social, and congregate facilities. We understand acoustics and the importance of speech intelligibility, particularly in diverse settings where multiple languages and accents impact communications and where provisions for accommodating hearing impaired are essential.
In the design phase, we use sophisticated acoustics design and modeling software to predict and analyze acoustics issues in learning environments and other spaces. When a college or university facility is already built, we use state-of-the-art acoustical measurement technologies and predictive modeling to analyze existing acoustics and evaluate alternative remedies for acoustical issues.
Classroom Acoustics
We also understand the importance of classroom acoustics, which are directly correlated to student learning and comprehension, with studies suggesting deficient classroom acoustics effecting speech intelligibility and hearing as much as 25 percent. We help educators and architects improve classroom acoustics in existing facilities and design classroom acoustics in new facilities to meet ANSI S 12.60 classroom acoustics standards, which apply to all learning environments.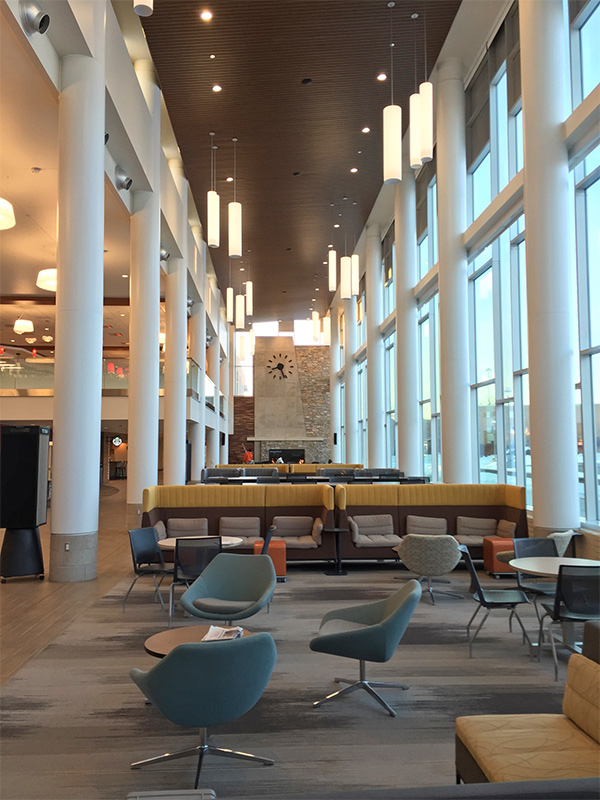 Audiovisual Systems Solutions
ABD Engineering and Design also provides expert, independent consulting in the design of audio visual systems and their integration into acoustical environments. We help optimize speech intelligibility and acoustics performance in classrooms, lecture halls, performing arts centers, sports arenas and other campus spaces.
Independent Acoustical Consultants
As independent consultants, we don't represent any product manufacturers, suppliers, or other service providers. Accordingly, our college and university clients are assured unbiased recommendations, focused entirely on the most effective and affordable solutions for the issues at hand.
Colleges and University Consulting Services